Mono Rail System is a lightweight and most optimum system for mounting solar PV panels on trapezoidal metal roof. Its Easy installation allows to install high capacity of solar panels in reasonably short amount of time. The system is suitable for a large scale of applications.
Properties
Lightweight & Optimized System.
Easy Installation & Maintenance.
PV Modules are installed in Portrait orientation.
Suitable for any trapezoidal sheet crest width.
Compatible with all PV module.
Cost Effective Solution.
Roof clearance of 100mm.
Design Wind Speed – Upto 200 kmph
Available in Anodized/Non-Anodized finish
Mono Rail Dimensions :  Height: 70mm. 
Length:- Customized as per Crest to Crest Distance.
Raw Material Used:-    Aluminium 6063 T6 |  SS 304 | EPDM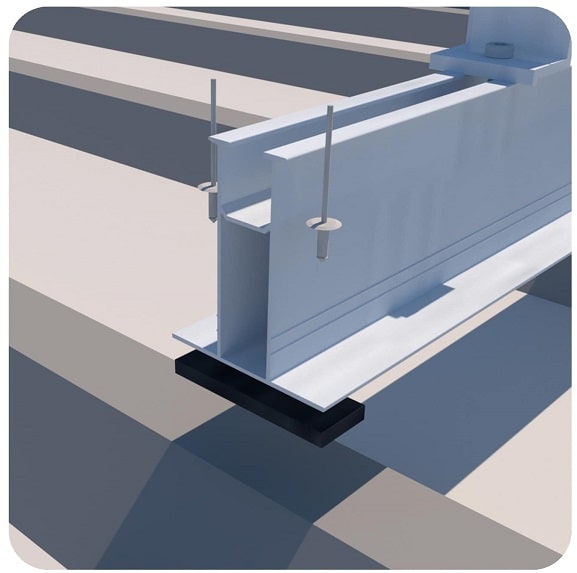 Rail to Roof fixation is provided by Rivet and EPDM tape. Suitable with any trapezoidal sheet crest width. Non-penetrative fixation can also be provided using structural adhesive.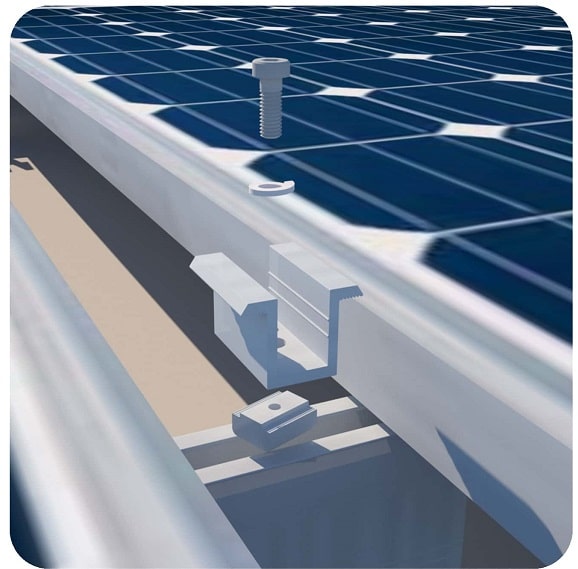 Rail to Panel fixation is provided U-clamp or Mid-clamp. Suitable for 30mm, 35mm and 40mm thickness of solar panel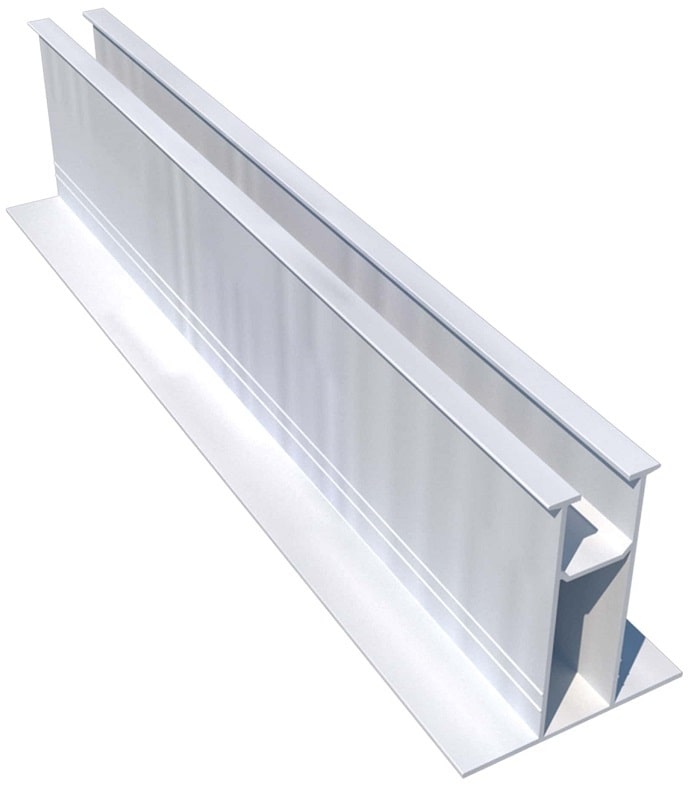 Height : 70mm
Length: Customised as per Crest to Crest Distance