Long Rail System is a high strength for mounting solar PV panels on trapezoidal metal roof. Its Easy installation allows to install high capacity of solar panels in reasonably short amount of time. The system requires lesser number of punctures in the roof as compared to Mini rail and Mono rail systems.
Properties
Easy Installation & Maintenance.
PV Modules are installed in Landscape orientation.
Purlin mounted robust system for high wind loads.
Universal rails suitable for any roof crest
Utilizes the existing holes of self-drilling screws on the roof.
Suitable for asbestos sheet roof by fixing on existing J-bolts.
Design Wind Speed – Upto 200 kmph.
Available in Anodized/Non-Anodized finish.
Raw Material Used: Aluminium 6063 T6 | SS 304 | EPDM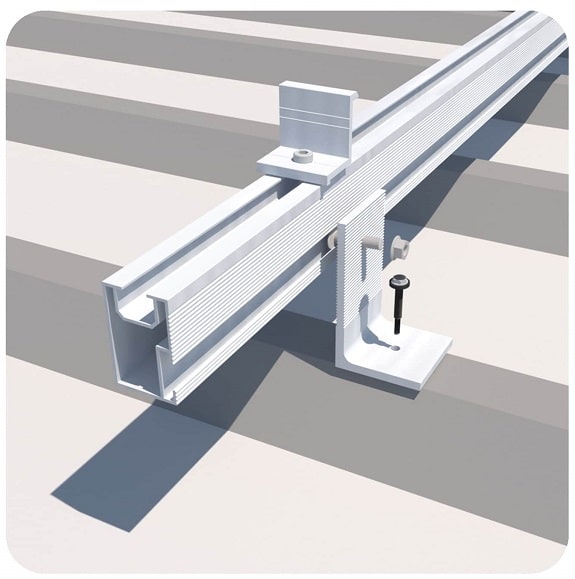 Rail to Roof fixation is provided by L-clamp which is fixed to the crest with self-drilling screw.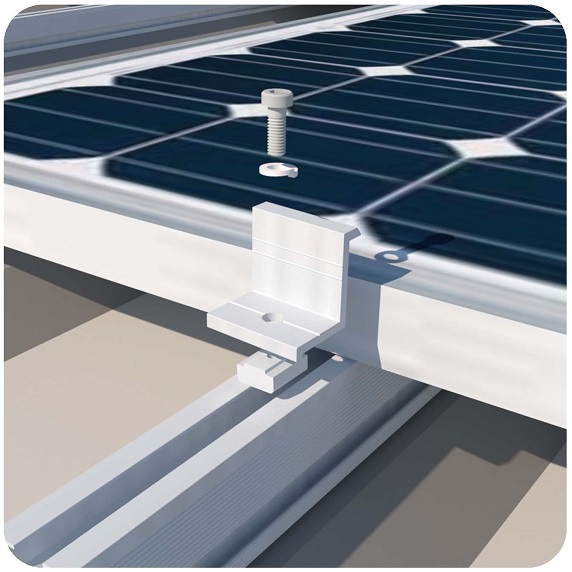 Rail to Panel fixation is provided by Z-clamp or End-clamp. Suitable for 30mm, 35mm and 40mm thickness of solar panel.
Height: 50mm
Length: Customized as per requirement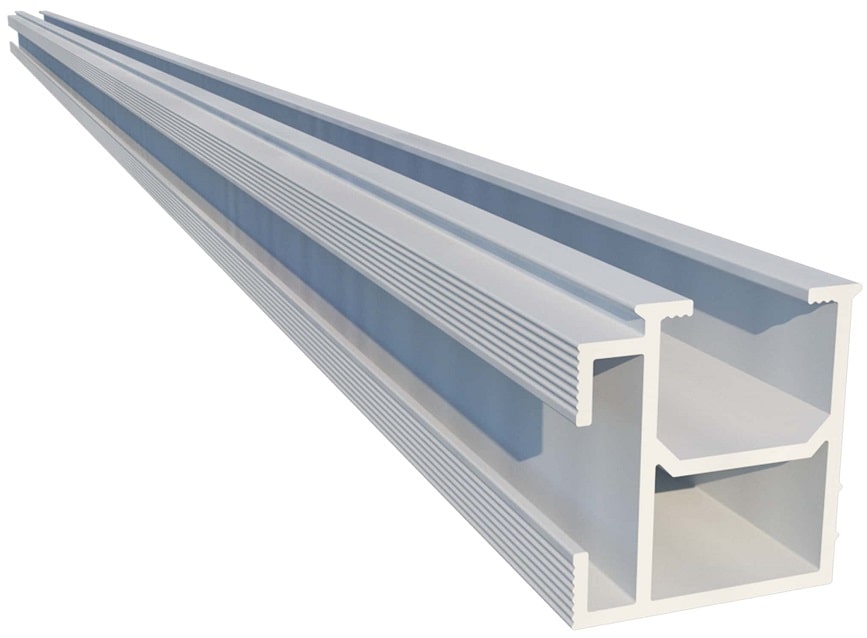 Height: 30mm
Length: Customized as per requirement